Perran Yarns are artisan luxury yarns, individually hand-dyed near the beautiful Cornwall coast on a part-time basis by Steph Thornton.
Luxurious base yarns are used including blends such as merino, cashmere, silk, baby alpaca, baby camel, Bluefaced Leicester, etc. Softness is key and we spend considerable time sourcing new and more unusual luxury yarn bases such as pure banana and pure yak.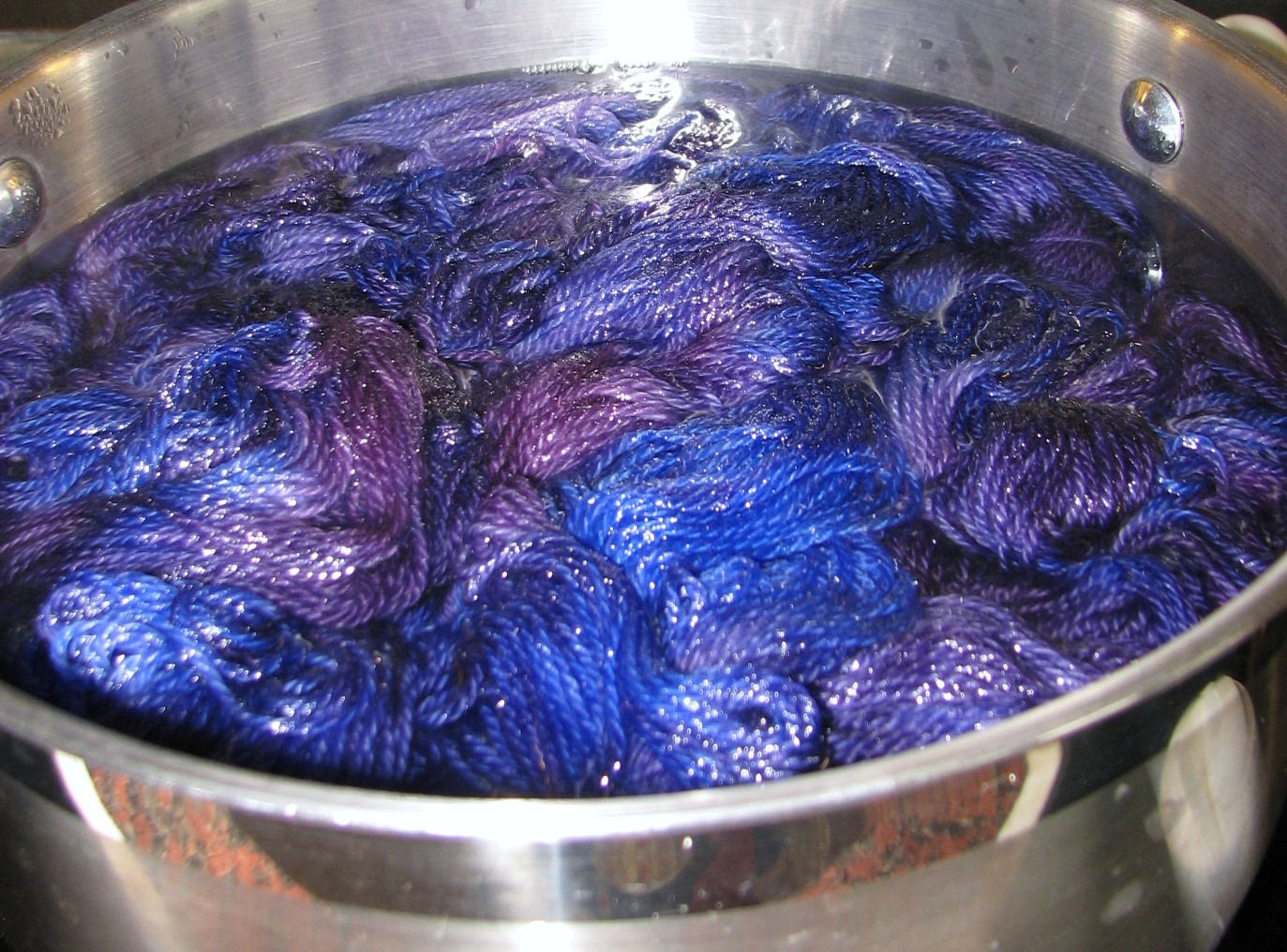 These are individually kettle-dyed, handpainted or dip-dyed in vibrant wearable colourways in very small batches using Jacquard dyes.
The process means that there are subtle variations within each batch and between batches. With over 10 years dyeing experience, Steph is still delighted and surprised by the tones and shades achievable with these methods.

Our colourways are inspired by seasonal changes in the beautiful Cornish landscape, Pantone colour fashion forecasts, and custom requests. 
Colourways are repeatable subject to the normal dyeing variations, and can look quite different on the various base yarns depending on the fibre content.
Our kits and project patterns mainly use single skeins of Perran Yarns. Multiple skeins may be used in a single project but it is recommended that 2 skeins be used simultaneously, working a couple of rows from each skein in turn to even out the shade differences.
Some customer quotes about Perran Yarns:
"Beautiful colours, lovely yarn skillfully and creatively dyed!"
"Just got my lovely yarn!!! It's thick and luscious and soft and I LOVE LOVE LOVE it"
"Fabulous just fabulous thank you so much!"
"Absolutely stunning yarn!!"