Upcoming Events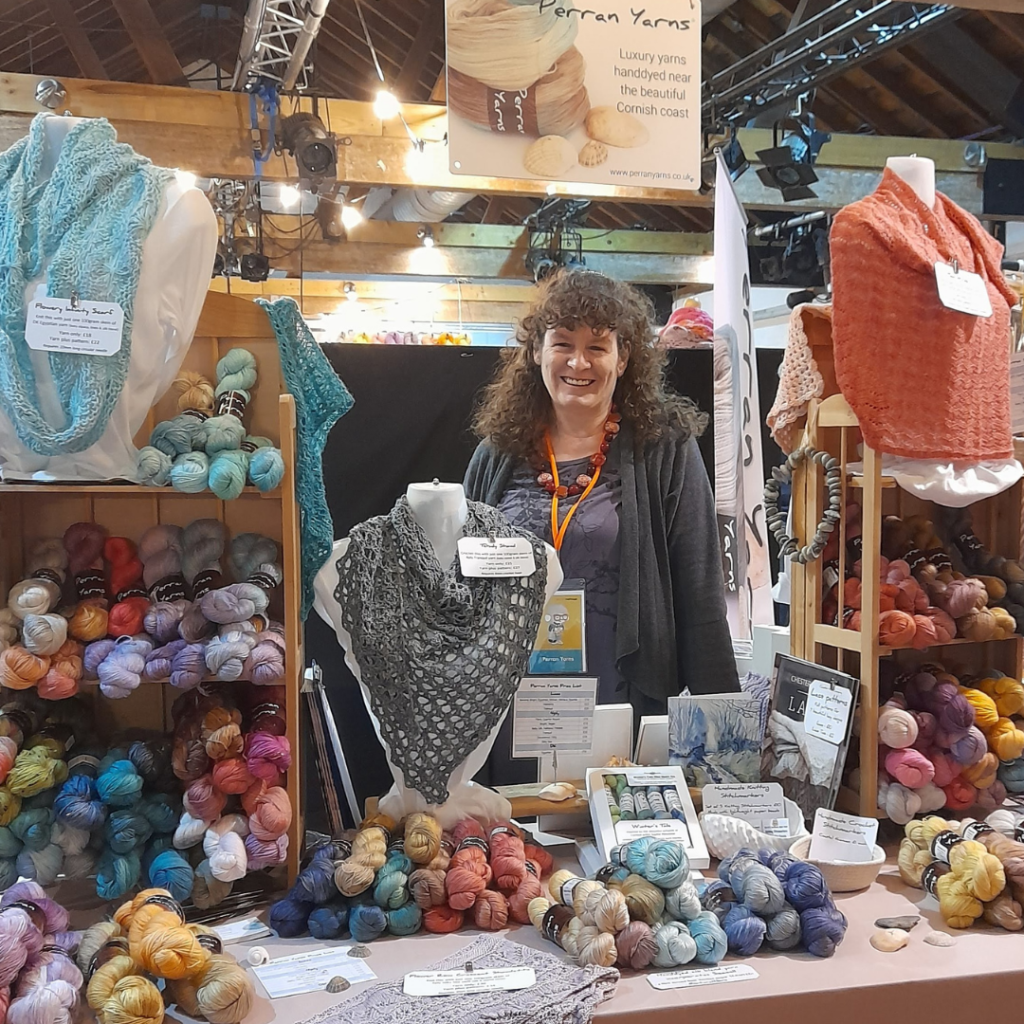 There's nothing better than spending a few happy hours at wool shows or craft events, surrounded by inspirational yarns, kits, accessories, and all manner of things linked to your favourite craft.
Once you see the beautiful colours and squidge the softness of the yarns in person, you'll know exactly what to expect when you purchase online in future.
Take a look at the events I'll be at this year, and follow the links for full details and directions.
See you there!
We're excited to be taking part in the following events & wool shows this year!
Click on the event name to see more details, or the location to open a map for directions.
3BagsFull Wool Market
When: Sat 1 October 2022, 11am – 5pm
Where: Liskeard Public Hall, 3-5 West St, Liskeard, PL14 6BW
Woolly Weekend
When: Sat 8 – Sun 9 October 2022, 10am – 4pm
Where: Kelly House, Kelly, Lifton, PL16 0HH
Stitch Fest
When: Sat 5th November 9am – 5pm & Sun 6th November 2022 9am – 4.30pm
Where: Newton Abbott Racecourse, Newton Rd, Kingsteignton, Newton Abbot, TQ12 3AF
more coming soon…