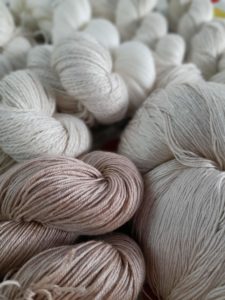 Perran Yarns stock many luxurious yarn bases but how are they made? Where do the fibres come from and which projects are best-suited to each yarn?
Choose from the materials below to find out!
If you have a favourite fibre that you'd love to see as part of the Perran Yarns range, let us know!