Welcome to Perran Yarns – luxurious hand-dyed yarns from Cornwall
I have a passion for individually hand-dyeing luxury yarns in beautiful, wearable colourways so you can enjoy knitting, crocheting and weaving your own unique garments and accessories. Use your own favourite designs or my original kits and patterns.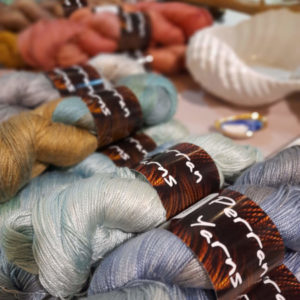 Our 4ply Silky Sea yarn is a luxurious natural fibre blend of 70% silk & 30% seacell, derived from seaweed! Find out more about the yarn origins & shop our beautiful hand dyed colourways.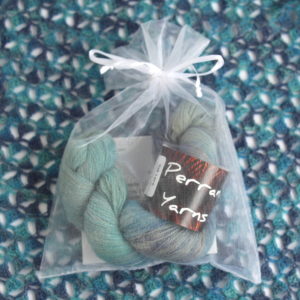 Our knit & crochet kits all feature original designs & include luxurious hand dyed yarns. Just add the hook or needles and you're ready to start! Ideal as a treat for you or a special gift for a loved one.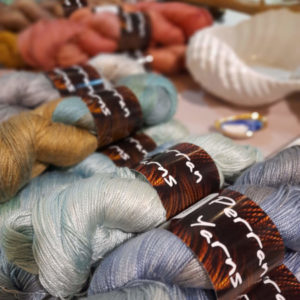 Choose your laceweight yarns from 3ply to cobweb, in stunning fibre combinations and gorgeous hand dyed colourways. Add a knitting pattern book to your library to inspire you with pattern options for them too!