Description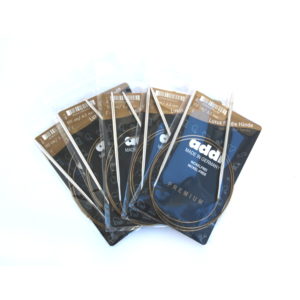 Addi circular needles benefit from 190 years of manufacturing experience. This results in top-quality products with perfect connections, flexible cords and smooth light tips.
All sizes have 100cm length cords, which are a great choice for large and small projects. They can be used with the Magic Loop knitting technique to knit an item with a smaller circumference eg a sock.
If you require a different size to those listed, contact me.
Addi Premium circular knitting needles