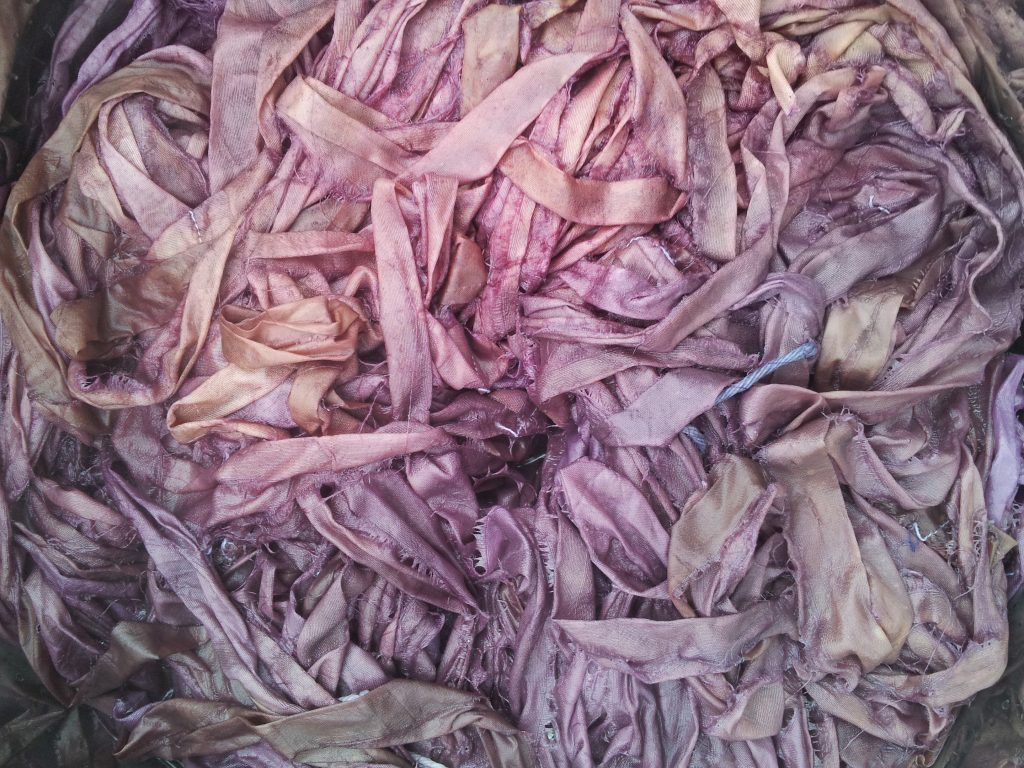 Last year we introduced our range of recycled sari and chiffon silk ribbons, handdyed in the same colourways as our other Perran Yarns.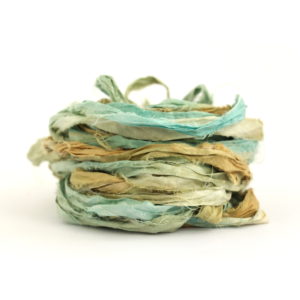 The ribbons are short offcuts from sari production in India, which are sewn or tied together to form 100gram skeins in their natural ecru colour.
We handdye these skeins, then package them into 10metre lengths which can be used for a huge variety or arts and crafts including these ideas from our customers:
felting
hats and hair accessories
bouquet wrap
dreamcatchers
scarf fringing
decorative bauble embellishment
giftwrap
jewellery
Take a look at our 'Customer Makes' Pinterest page to see some of these, or contact us if you'd like to add a picture to the gallery!