Perran Yarns are heading out to Devon this weekend to be at the Woolly Weekend event at the lovely Kelly House. It's a little further that our usual ventures so we stay over at the house in one of their gorgeous rooms, and enjoy at fabulous cooked breakfast in the old stone kitchen cafe area.
We'll have a brand new kit with us, literally hot off the press! It's a corner-to-corner crochet scarf worked in one skein of our sportweight pure banana yarn. (Sportweight is thicker than 4ply but finer than DK.)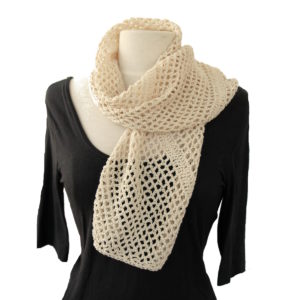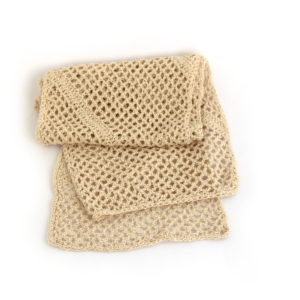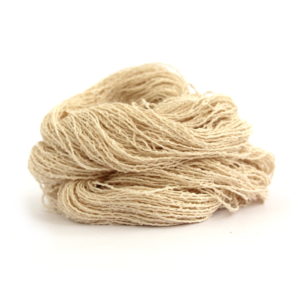 Our usual range of colourways will be available later (when I get chance to dye them!) but for now we have the natural ecru colour of this gorgeous yarn.
Banana yarn is made from the paler layers of the tree trunk, and has the feel and drape of silk, which is why it's often referred to as vegan silk.
We'll have a readymade scarf so you can feel this lovely yarn, and lots of kits available, so come over and have a look!
If you like to visit old properties, eat good food, and have a love for all things woolly then this is the event for you. The event is open 10am – 4pm on both Saturday and Sunday, so come along and enjoy a leisurely day out in a beautiful setting. Don't forget to come over to the Perran Yarns stand to say Hi!
Heading for a Woolly Weekend