Since February I've been taking part in a local monthly event so yarn addicts nearby know about Perran Yarns; dyeing yarn is not exactly a social event!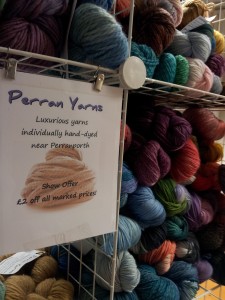 You can find me at St Agnes Community Market at the Miners and Mechanics Institute (MMI) Building on Vicarage Road in St Agnes on the first Saturday of each month, from 10am to 4pm.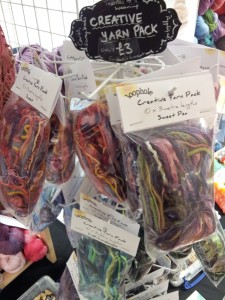 It's an ideal opportunity to browse the current colourways, enjoy a yarn squidge to find your favourite yarn base, and top up your other favourites. We always take our Creative Yarn Packs, blank yarn cards, and an interesting assortment of buttons along!
The MMI boasts a fabulous eating place in the form of The Cuckoo Cafe, so bring the family along for a tasty light  lunch or a cuppa and a slice of delicious cake.  See you there!