With the Coronavirus pandemic closing down the yarn shows and events that were planned this year, I had some time to create a couple of new projects.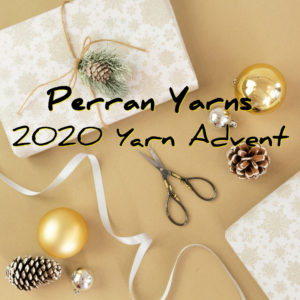 You may have been one of the lucky few to pre-order my very first Yarn Advent in late Summer. These took hours of work and became a huge learning curve for me, but they're all with their intended recipients now.
I hope you're all being good and not peeking before 1st December!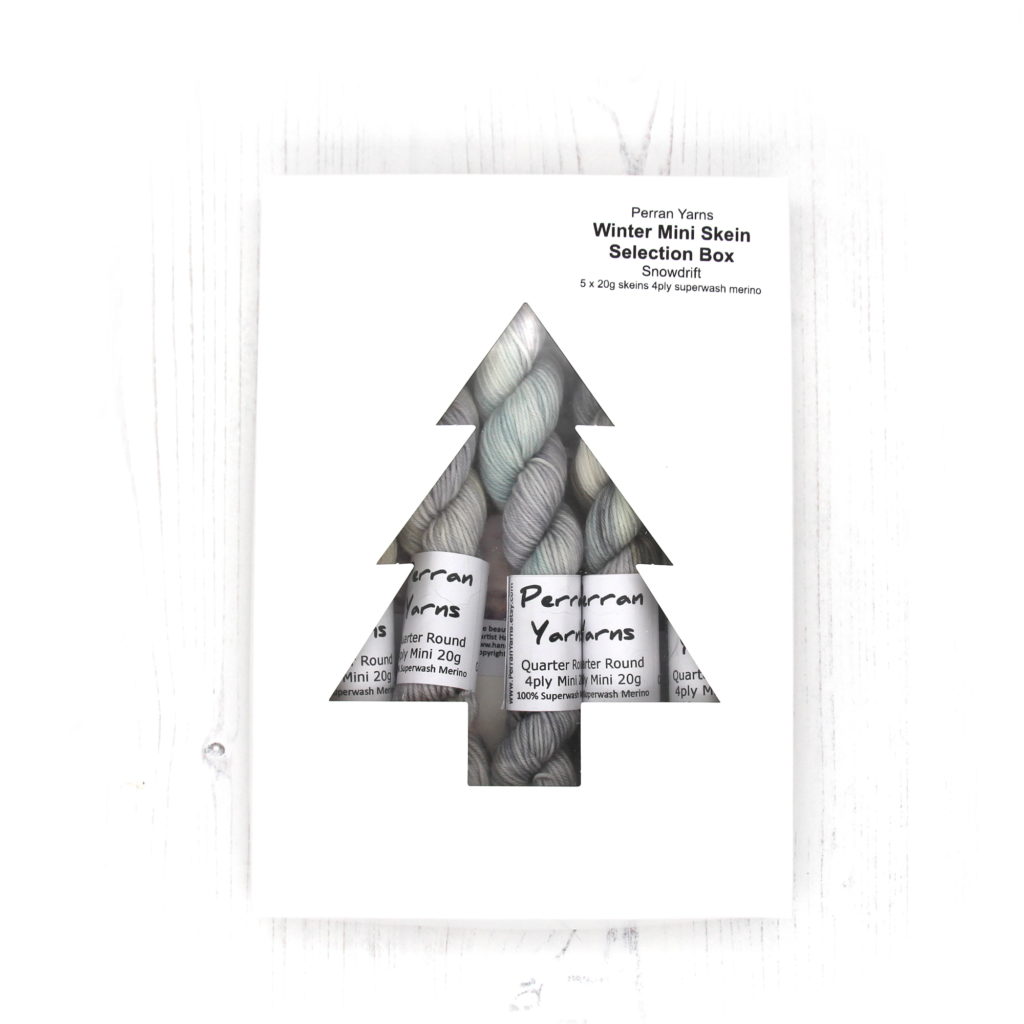 Last night I released the second new project – the Winter Mini Skein Selection Box!
This is a limited edition set of 5 mini 20gram skeins of gorgeous superwash pure merino 4ply yarn, which I've handddyed and handpainted in a gradient colourway.
I was inspired by the beautiful 'March Snowdrifts' painting by Cornish artist Hannah Woodman, with beautiful muted lilac, grey and charcoal tones  of the winter landscape.
This set is not repeatable, as I have kept no records of the dyes I blended to make each of the gradient colourways. This is the first time I've created a set in this way, and I really enjoyed the process. You will be seeing more of this kind of set next year!
The mini skeins are labelled in order, so when knitted or crocheted in that sequence the colours should flow together in a beautiful winter gradient.
The set contains a total of 100grams (400metres) of 4ply yarn, which is ample to knit or crochet a beautiful winter shawl or scarf. A simple pattern stitch will showcase the colours, and bring some colour interest to your winter wardrobe.
There is limited stock of the Winter Mini Skein Selection Box available in my Etsy shop now, with P&P included within the UK.
With the cute Christmas packaging they'll make a fabulous gift for a yarnie friend!
Winter Mini Skein Selection Box – New for Christmas 2020!