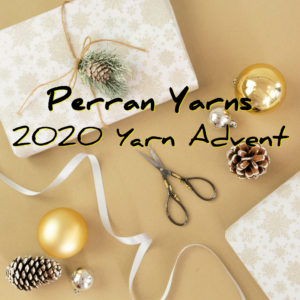 I'm super-excited to launch the very first Perran Yarns Advent calendar! It's the perfect way to treat yourself (or your favourite yarn-lover) every day in December leading up to Christmas.
The calendar includes 24 cute mini skeins of assorted 4ply merino-blend yarn bases, including sparkle and high-twist yarns.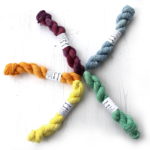 I will handdye the skeins in a selection of my popular colourways and add in a few new ones too. The final 480grams will be a rainbow of variegated and semi-solid colours, ideal for one or more projects.
This is a great way to try out the Perran Yarns colourways. Will you decide on your project beforehand and work on it with the new mini skein each day? Or will you save them up and choose your projects over the Christmas holiday?
The mini skeins will be individually wrapped in sparkly tissue paper and numbered for each day. There will also be a few extra little treats included along the way. Will you resist peeking or opening them early?!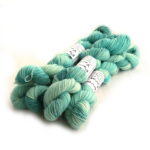 There is an option to add an additional gorgeous 100gram skein to the calendar for Christmas Day. This skein of supersoft 4ply Silky merino, cashmere and silk blend yarn will be perfect for next-to-skin projects. I will handdye it in an exclusive colourway which I am reserving solely for the 2020 Yarn Advent.
This is an exclusive limited edition of just 15 calendars. Pre-orders are available from now until the start of September, or until they sell out – so if you'd love one of these, don't hang about!
The boxes will be sent out at the start of November to allow delivery time before the excitement begins on 1st December.
Pre-order your 2020 Yarn Advent here!
If you have any questions, contact me.
2020 Yarn Advent pre-order now available!