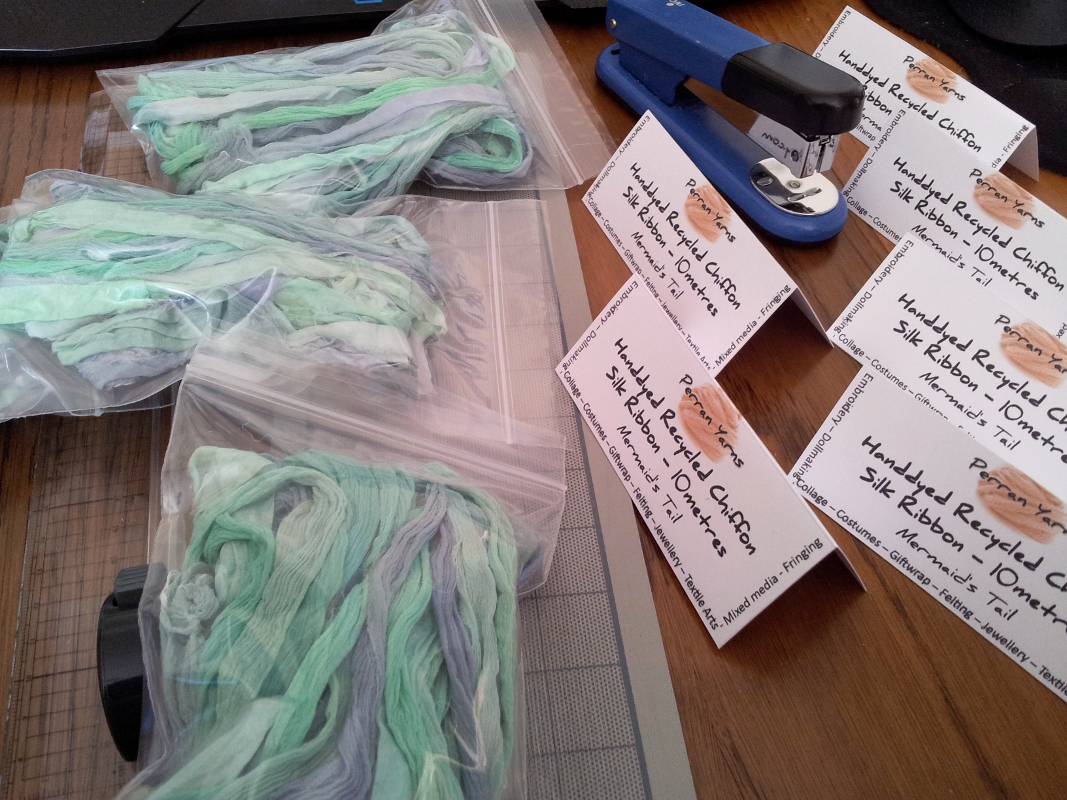 We're just 2 days from the first ever Cornwoolly show at Heartlands and preparations are ongoing as the excitement builds!
We're packaging lots of colourways of our recycled sari silk and chiffon silk ribbons to make sure you have a great choice for your textile crafts.
Of course we'll be taking along a wide range of our Perran Yarns too, including the new colourways of our unique laceweight banana yarn, some of which are shown below.
The handknit tunic pattern is now available which can be made in UK size 10-14 using just one single skein of the yarn! The pattern will be free with your purchase of the yarn.
The show is on for just one day, this Sunday 30th April, in the Main Hall at Heartlands, so it doesn't matter what the weather does. There will be a fabulous range of stalls to look around – hope to see you there!