Last month we welcomed a new Perran Yarns stockist – Purl A Row in Lostwithiel!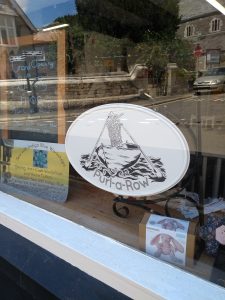 Lucy has opened a beautiful new shop there, moving from her previous unit in Par. It's well worth a visit – bright and airy with a great selection of yarns. The shop is shared with Indigo Blue Designs who stock lots of lovely sewing accessories and fabrics, plus there is an interesting schedule of workshops for all related crafts!
Purl A Row have a small selection of non-wool Perran Yarns including bamboo, silk/seacell, and silk/baby camel blends. Pop in for a browse and remember to take your craft project!