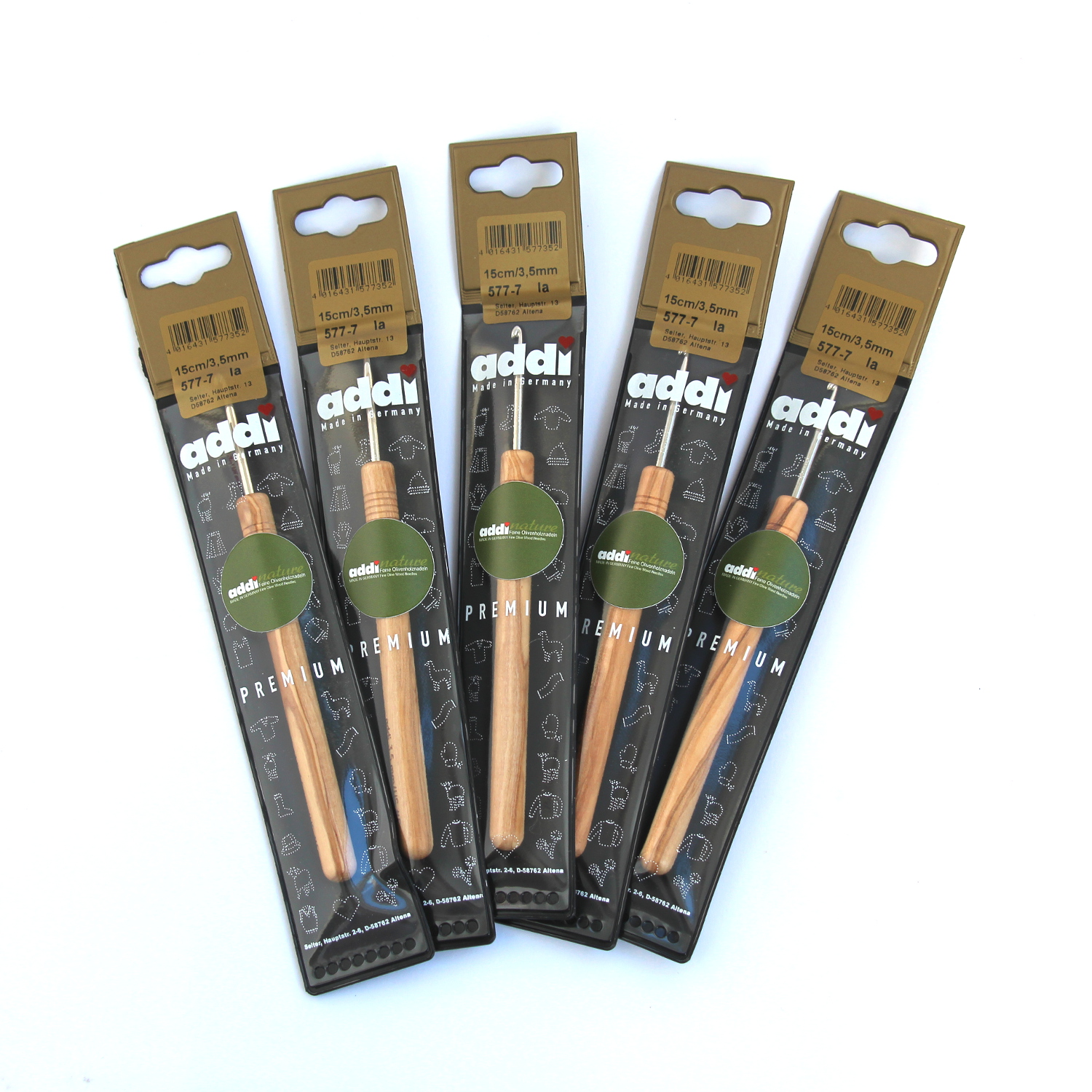 I've been asked at several shows for the crochet hooks or circular knitting needles to go with my kits and patterns, so now I'm stocking them!
I have used Addi Turbo circular knitting needles for many years, and after trying various other brands more recently I still return to my trusty Addis.
It wasn't therefore too difficult for me to decide that Addis should be the brand that I stock!
I am starting out with just the sizes required for my patterns & kits, but no doubt the range will expand.
There are several types of crochet hook in the Addi range. My final choice was these beautiful olive wood handle hooks, as I am focusing on reducing my plastic use this year both in my business and home life. I love working with bamboo knitting needles, and these crochet hooks are equally comfortable to use as well as being sturdy. The wood grain is slightly different on each one as you would expect, and is finished with a natural wax polish. A lovely addition to your craft accessory collection!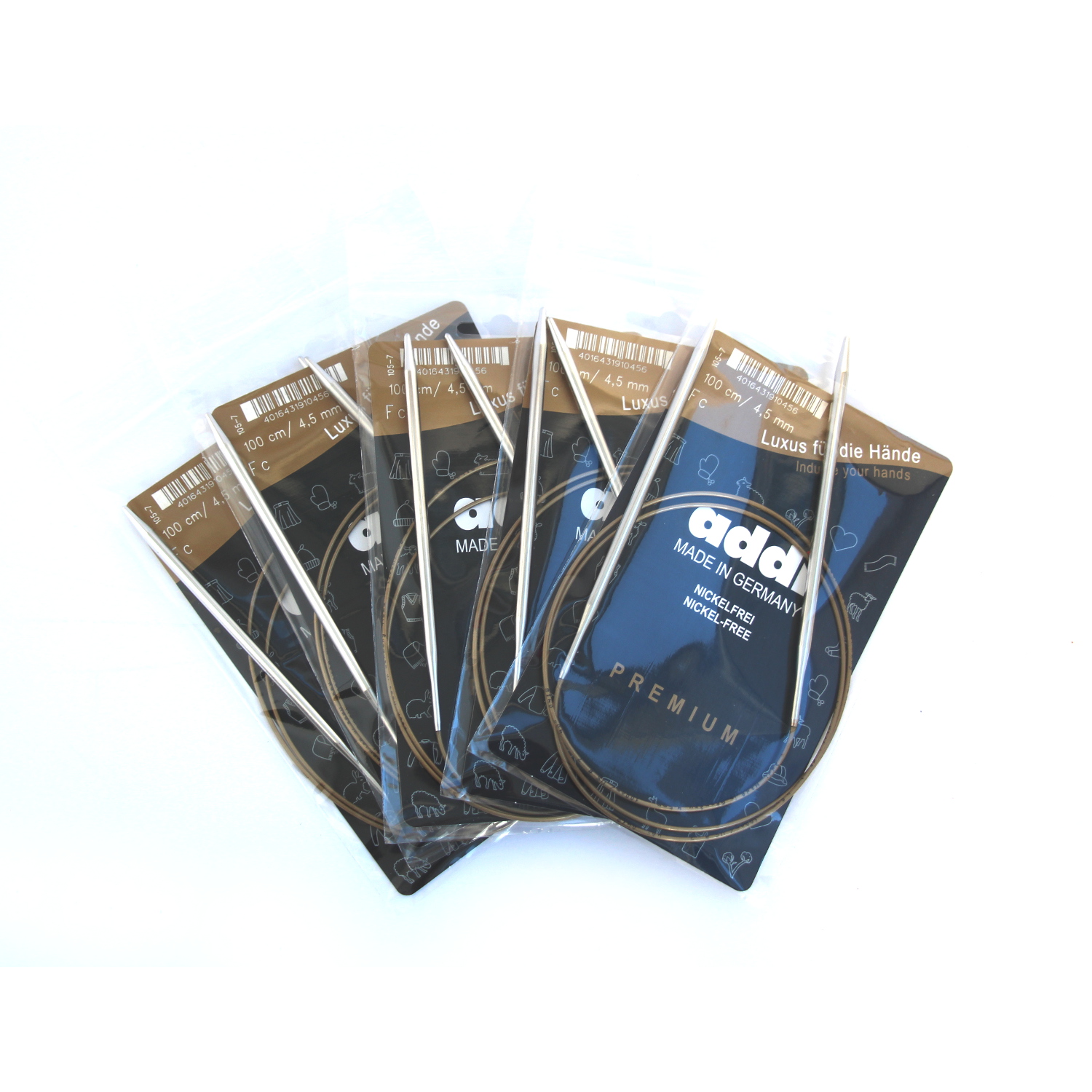 The hooks and circular needles are available in my Etsy shop now, and I'll be taking them with me to the next show on our Events list – Cornwoolly, hope to see you there!