Well hello – I don't quite know what happened to November and December but we seem to have arrived in 2019! To start off the new year on a positive note, I'm sharing a new free knitting pattern for this classic chunky ribbed cowl.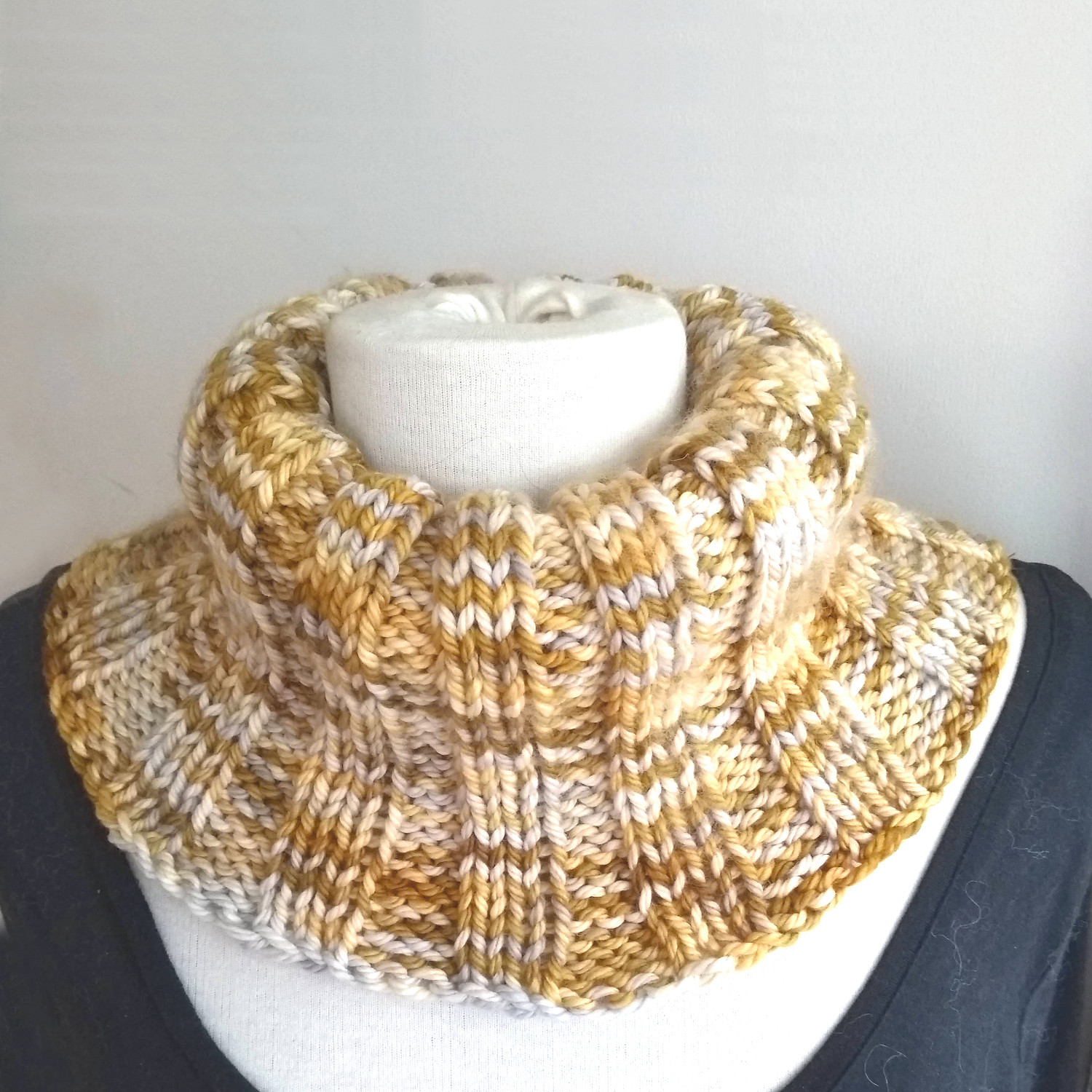 The Simple Ribbed Collar is an easy knitting project made in just a few hours for a quick and super cosy  winter accessory. It's a great beginner project once the basic techniques have been learned, and also a lovely introduction to knitting in the round on a long circular needle.
The cowl requires:
100g Perran Yarns Chunky Merino yarn shown in colourway Precious Metals
7mm circular needle, approx 100cm long
Using a 7mm circular needle, use German Twisted Cast-on (or your favourite stretchy cast-on) to cast on 84 stitches.
Divide the stitches evenly over the two ends of the circular needle to begin knitting in the round using magic loop technique, taking care not to twist the stitches.
Work rounds of Knit3, Purl3 until you have approx 4metres of yarn remaining to cast off with (I worked 37 rounds).
Cast off loosely, sew in ends and enjoy!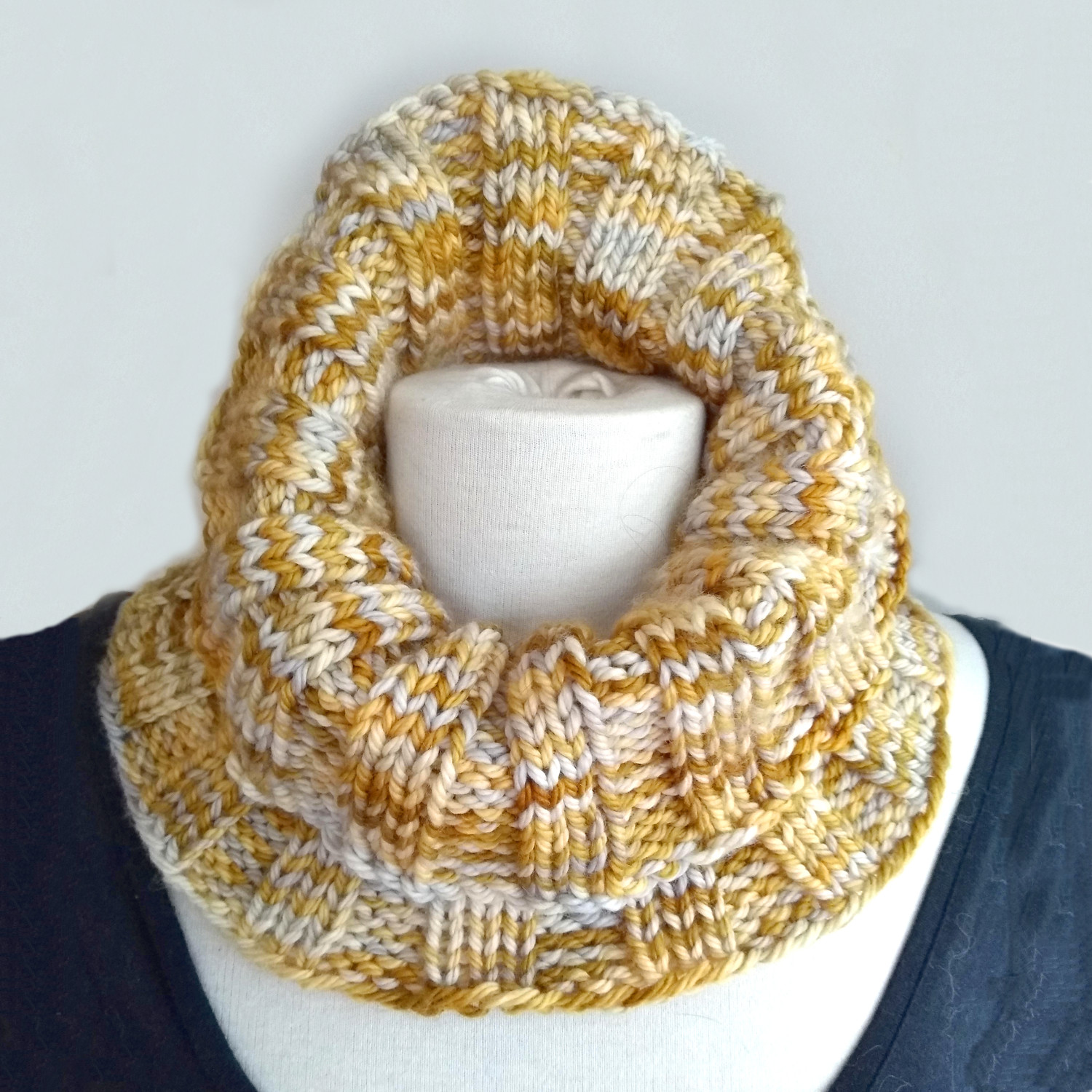 The result is a long ribbed tube, which doesn't need to be blocked. It can be worn folded over for a cosy double layer tucked into your coat, or upright over your chin and mouth to keep out a chilly breeze.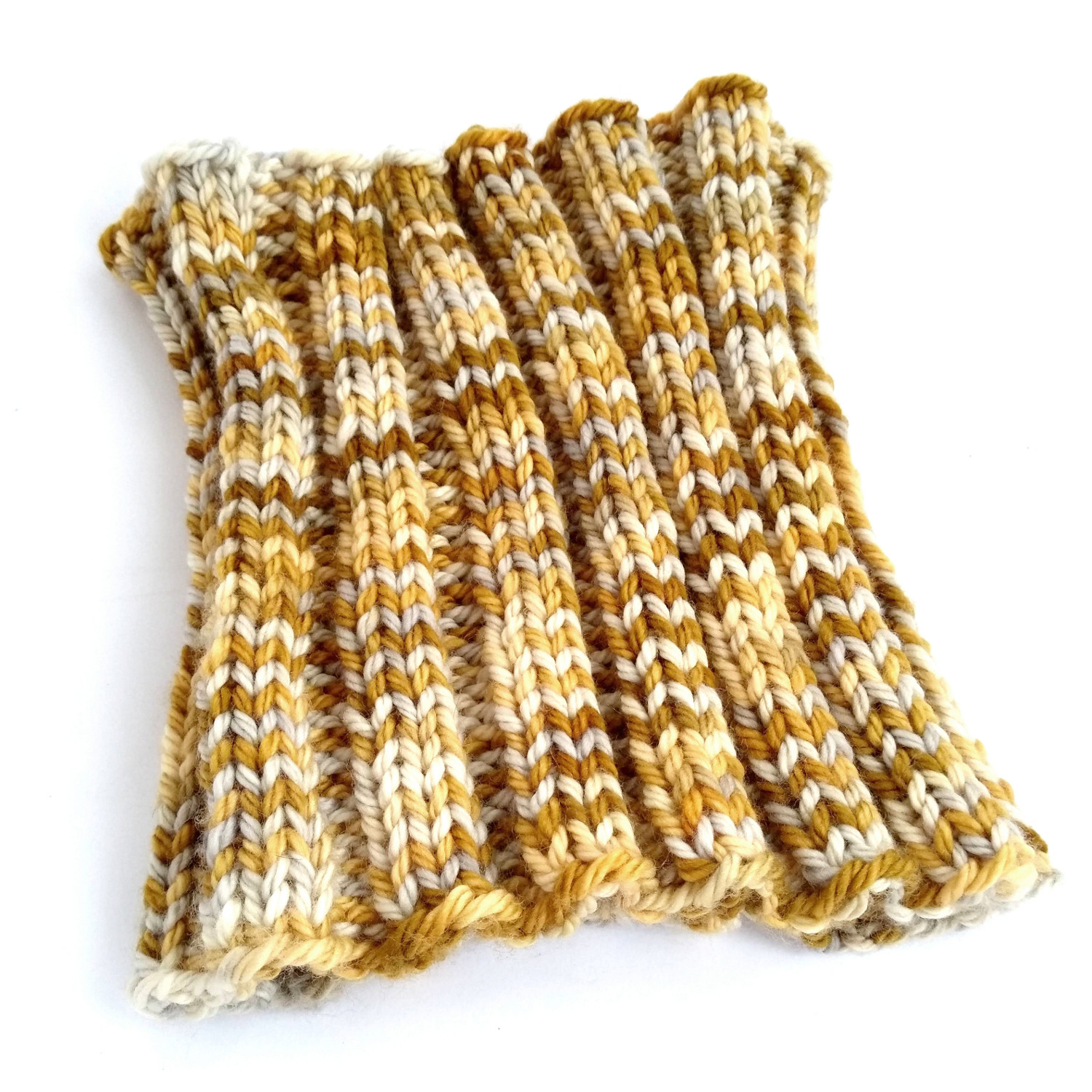 I hope you enjoy this free cowl knitting pattern. I'd love to see your versions, so if you knit it please share your pictures on Instagram or Facebook and tag them with @perranyarns
Happy knitting!
Chunky ribbed cowl free knitting pattern