OK so I know we already stock a wide range of yarn blends and weights, but when our suppliers bring out more tempting yarn bases I just can't resist!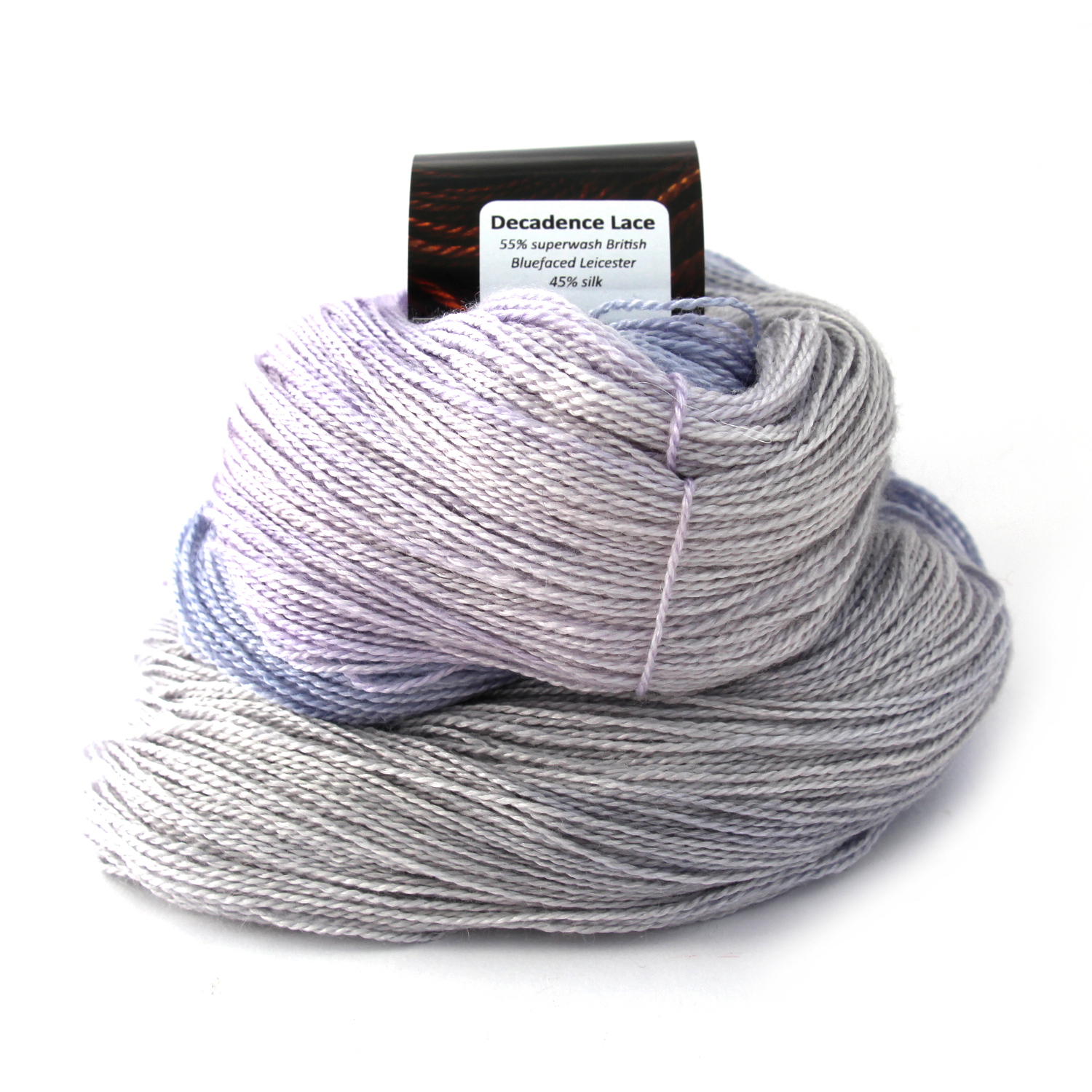 I've been contemplating a slightly heavier laceweight for a while, and I've found a couple of wonderful yarns that are the perfect fit.
Firstly there is the amazing Decedence Lace – a beautifully soft blend of 55/45 British BFL and silk with amazing drape and sheen. It takes the dyes so well, the colours simply glow!
I've dyed a few popular colourways in this yarn so far , ready to take to the Buckfastleigh show next month – including the 'Fairy Dust' pictured here.
I'm hoping that my wonderful Sampler Team will have a sample crochet shawl made up in this for me soon. I'll post a picture here when it arrives.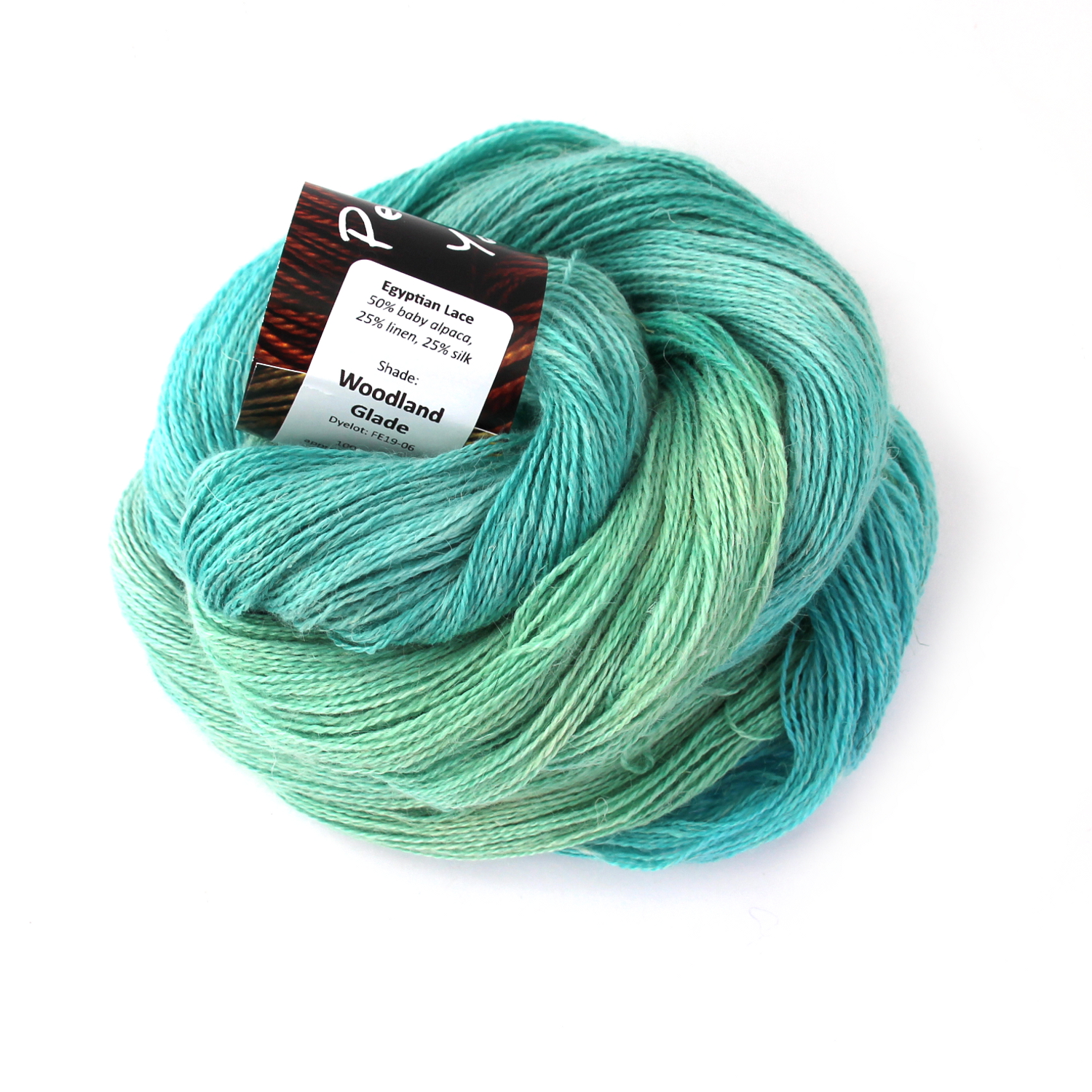 The second heavier laceweight yarn simply had to be the incredible Egyptian Lace.
This is a lighter version of our popular Egyptian DK (previously named Summer Luxe DK) yarn, with 600m per 100gram skein.
The much-loved fibre blend is 50/25/25 baby alpaca, linen and silk, which gives another beautifully soft and drapey finish.
This yarn gives a softer, more muted version of the classic Perran Yarns colourways, and I'm excited to see more sample designs arriving in it!
Both of these new yarns will be with me at the shows next month so come along and treat yourself!
New heavier laceweight yarns