We've recently started to dye a few colourways in the sumptuous silk and baby camel blend yarn which you can find in our Etsy shop.
The natural undyed colour of the yarn is a beautiful warm sand shade, which you can buy from us alongside our handdyed colourways, in either laceweight or 4ply weights.
Obviously the base colour affects which colourways we can dye it, so we've chosen a couple of green shades for a start: Deep Forest and Woodland Glade.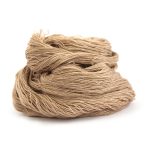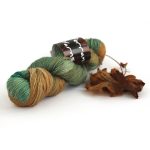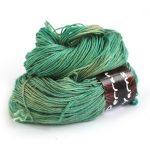 Look out for some warmer colourways in the next few days!