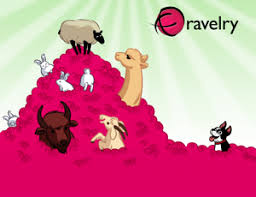 Are you a Ravelry user? If you don't know what that means, prepare to discover an invaluable resource for knitters and crocheters!
As the site says: "Ravelry is a place for knitters, crocheters, designers, spinners, weavers and dyers to keep track of their yarn, tools, project and pattern information, and look to others for ideas and inspiration."
If you are tempted by your love of different yarns, this is the best place to find fantastic free or paid-for patterns to turn that yarny goodness into something you will love to wear or gift!
The Pattern tab has a fantastic in-depth Advanced Search, which is exactly the place to go when finding a pattern to use every last scrap of that special skein of handdyed yarn you couldn't resist buying.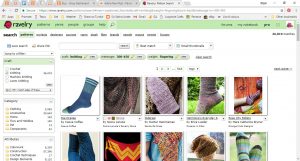 Just select the yarn Weight (e.g. 4ply/Fingering), the Yardage or Meterage you have (e.g. 0 – 400metres) and browse through to find your favourites. Add them to your Favourites list to go back to them easily afterwards.
Now is an ideal time to do this, then print off your favourite patterns that you'd like to make a start on now. Pop them into your bag and you'll be able to refer to them to find the perfect yarn when you visit that next fantastic wool show – like Cornwoolly!