Happy New Year – and new decade – to you all. I hope you were able to spend at least some of the Christmas break doing something that made you happy and had a little time to relax.
I've been making the most of having some daylight hours available to do some product photography, and also some more fabric designing on the Woven Monkey website.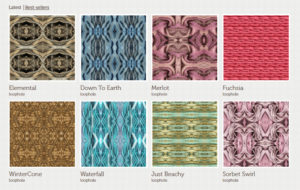 I've added a few more designs based mainly on close-up photos of my handdyed recycled sari silk ribbons.
The images give interesting results when mirrored and tiled, and look good on the resulting fabrics. You can choose from 20 different fabrics printed with the design of your choice, and purchase a test swatch (20cm square), fat quarter or in metre lengths.
The polycotton blend gives great results for projects bags, such as these Japanese Knot style bags sewn in three of my fabric designs.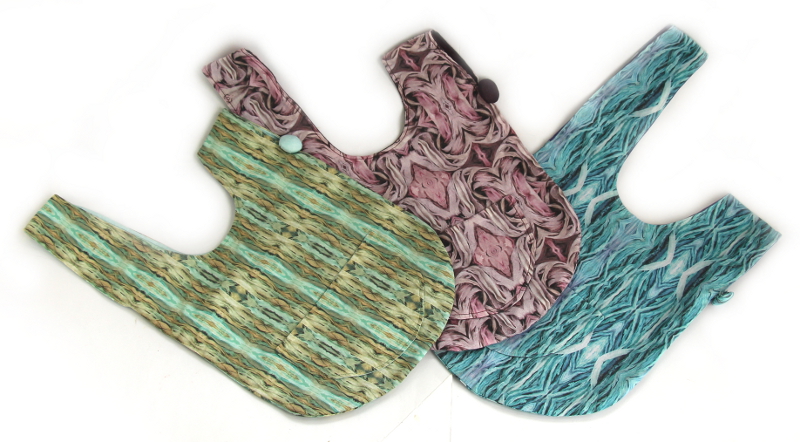 Do you sew your own project bags? Which is your preferred style?