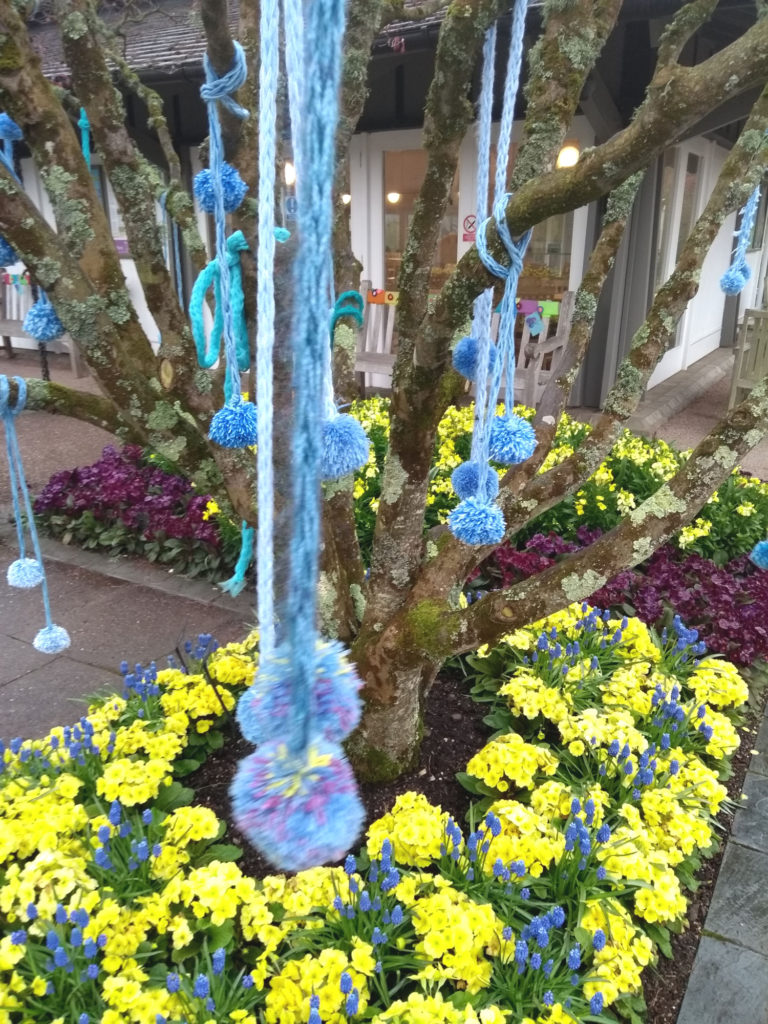 Over the first weekend in April, we were excited to take part in the very first Wool & Yarn Fest held at RHS Garden Rosemoor in Devon.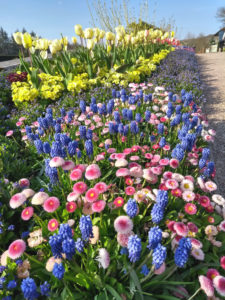 It was my first visit to Rosemoor, and the brief wander we had of the gardens was breathtaking! It is most definitely a destination for a great day out if you appreciate colour and nature.
The event was very well organised, including prior arrangements to have the event area yarn bombed by local groups!
The Perran Yarns stall was situated in the Garden Room, which was apparently designed for such events at Rosemoor. It was an ideal venue, with plenty of space to wander around the stalls, and fantastic natural daylight to see the beautiful colours of the yarns and goods on offer.
There were a fantastic selection of stalls providing supplies and readymades for those interested in knitting, crochet, felting, weaving, sewing, and dyeing.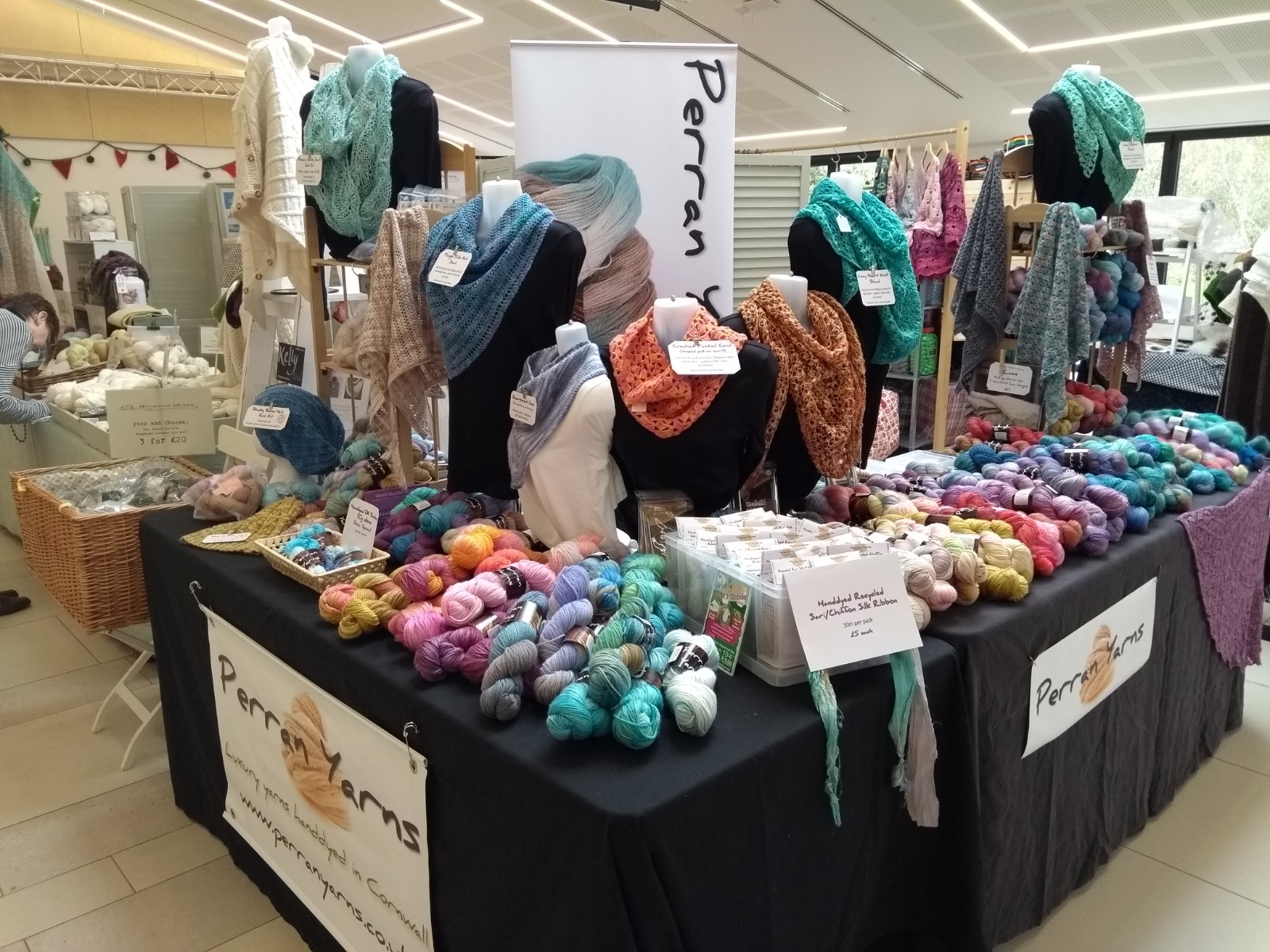 Available for the first time was our other new heavy laceweight yarn – Egyptian Lace.
This is the finer version of our Egyptian DK yarn, which was formerly known as Summer Luxe DK. One skein is used to knit the popular Flowery Infinity Scarf kit.
Both versions of the yarns and their samples were much loved at Rosemoor, with many of you treating yourselves. We can't wait to see your finished items on Facebook or Instagram (tag @PerranYarns in the description so I can see them please!).
The baby alpaca, linen and silk blend makes a fantastic summer yarn, and works perfectly with our crochet Lacy Shawl pattern.
The pattern is free with the yarn purchase or can be purchased separately.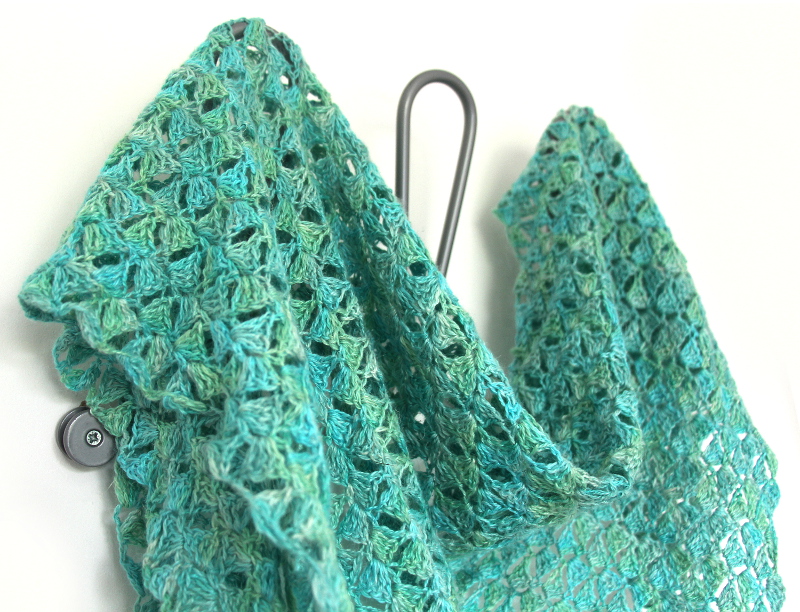 The very first Rosemoor Wool & Yarn Fest!